Actions Computer Repair is a fully licensed and insured, on-site computer repair and maintenance company. Since 2008, we have provided expert, personal service to the residents and businesses of Lee and Collier counties.
We Support Our Troops & All Community Heroes
Our military and community heroes discount is 15% off of labor cost for our residential Patriots and Patriot-owned businesses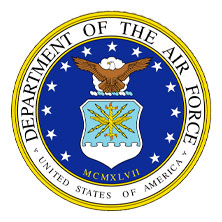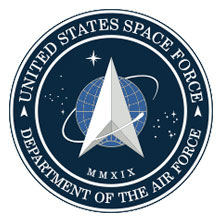 Actions Computer Repair was founded in 2008 as a service on-site technology company. Kevin developed the company after working for a big box retail store that left so many customers feeling dissatisfied with their experience and still frustrated with their technology.
SERVING OVER 11,000 CLIENTS IN SOUTHWEST FLORIDA
Clients grew tired of dragging their heavy and often wired mess into a store to be informed that they would need to wait a week for the repairs completion or worse, be turned away when it was something that could not be solved in store.
Many of the retail stores' technicians were improperly trained and did not have the customers' best interests in mind. Kevin saw an opportunity to provide a better option to these customers and with that, he started ACR. A now thriving on-site technology company serving over 11,000 clients.
We believe your technology woes are always best addressed in their own environment. Not only is it easier and more comfortable for the client, it creates a more personal experience and knowledge of your specific technology.
To us it's not just technology. It's personal. Your technology is important and many times priceless.
We treat each client's needs as if they are our very own and in turn provide an outcome that goes above and beyond any preexisting expectations.
Actions Computer Repair is a fully licensed and insured on-site computer repair and maintenance company that operates right here in Southwest Florida. Brittany and Kevin are both Florida natives who live here, work here and are raising their two young boys in this community.
Whether your technology focus is connecting with family and friends, creating a "smarter home", simplifying or upgrading your existing setup, operating your business, or simply surfing the internet we are here to make sure your computer is running at its best.
OWNER & LEAD IT SPECIALIST
OWNER & LEAD IT SPECIALIST
With more than 18 years of hands-on experience across all brands and devices, and the ability to form personal connections with each and every client; Kevin is an expert in all areas of his field.
Kevin also earned a Bachelor's degree from Hodges University in Information Systems Management and was named Student of the Year for the IT Department in 2011. Kevin is a Marine Corps Veteran, having served 3 tours in Iraq as part of Operation Iraqi Freedom as well as Operation Enduring Freedom and is a husband and father of 2. Kevin married his wife Brittany in 2012 on Marco Island and together they have 2 boys, Phoenix and Everett.
Kevin stays involved in many areas of the SWFL community and supports many organizations close to him like The Wounded Warrior Project, Disabled American Veterans Charity and the Marine Toys for Tots Foundation. When time permits Kevin enjoys exercise, travel, movies and time with Brittany and their boys.
DIRECTOR OF ACCOUNTS & SERVICES
DIRECTOR OF ACCOUNTS & SERVICES
When you're not talking to Kevin at ACR, you're talking to Brittany. Born and raised in SWFL Brittany has spent the better part of her adult life living and working right here in Lee and Collier counties.
Brittany and Kevin met in 2009 and were married in 2012. Brittany has years of experience running an office and in-turn switched gears in her own career path to become a larger part of ACR. Brittany has been an integral part of the rapidly growing company's success.
Whether it is scheduling, response time, accounts receivable and payable, daily office tasks or tax season. Chances are every client has experienced an efficient process due largely in part to Brittany's hand in the company.
Brittany stays very involved in the SWFL community. A large part of her free time is spent volunteering at the school in which her youngest child attends, where she is the Vice President of the PTO. She is very active in fundraising for the school to provide needed materials and activities for the students and staff. Like Kevin, Brittany supports organizations like The Wounded Warrior Project and the Marine Toys for Tots Foundation, and also the St. Jude Children's Hospital. When time permits Brittany enjoys travel, home decorating, reading and time with Kevin and their boys.
Not All Technology is Created Equal
We work with the most reputable technology brands on the market. We will come to your home or office whenever you need technical support and expertise with your technology.